Every Backpack Helps a Child Go to School.
Attending school is a dream for many children across the globe. Sadly this dream is often not a reality in the struggle to meet other basic needs.
Our goal is to change that.
That's why every backpack we build supports critical education programs for kids who would otherwise not have access to the right to learn.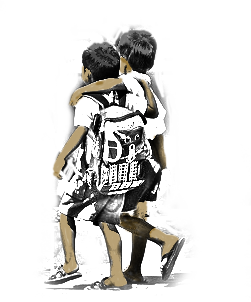 Create a better world by building unique gear, supporting global education, and helping people explore.
Where & How We Support Education.
Every backpack helps provide an education and change a life.
Every backpack is manufactured according to the highest standards of responsible production.