A limited quantity of first run Khmer Explorer Travel Sets are avaliable as a pre-order exclusive. By pre-ordering, you guarantee you're one of the first to travel the world with a Khmer Explorer Travel Backpack.
Pre-ordered Khmer Explorers also receive an exclusive Original Explorer 2" x 2" embroidered patch sewn onto the interior mesh pocket. A small, but exclusive detail limited only to this small quantity first production run.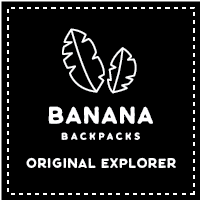 Timelines.
Our first Khmer Explorers are scheduled to arrive at travellers' doorsteps by the end of May of 2018. We do our best to be conservative in our estimates. While extremely unlikely, delays with customs processing or other events outside of our control may occur, and we cannot guarantee that you will receive your bag in time for that big trip you may be leaving for on May 17 or 28. You'll be notified as soon as your Khmer Explorer has been packed and is on its journey to your doorstep.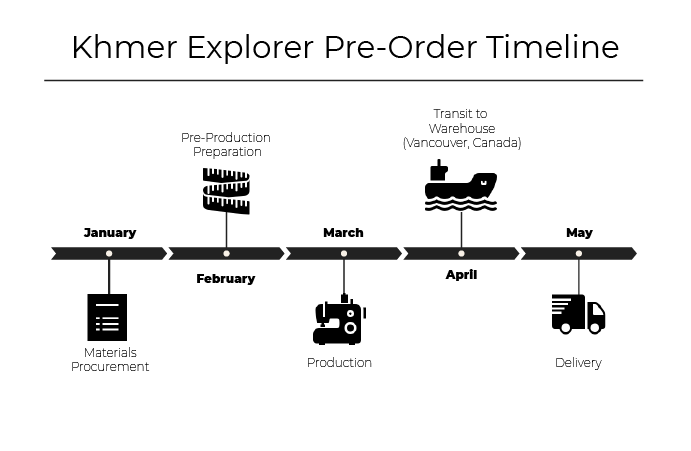 Fabric Upgrade.
The exterior fabric of the Khmer Explorer has been upgraded from generic polyester (as shown in the photos) to premium Kodra nylon to ensure your bag can handle anything you throw at it. This upgrade means extreme durability and abrasion resistance. It also means a slightly darker shade of grey than shown in the photos. Here's a sample of the colour swatches.

Generic Polyester Fabric (as shown in images)
New Fabric: Kodra 500D Nylon